Contact us
Have a question, or want a product recommendation? Get in touch.
Visit our blog for more
Learn more about glass cleaning get tips and tricks from experts. We'll share the best ways to clean every glass surface in your home, as well as pro-detailing tips for your auto windows and windshields.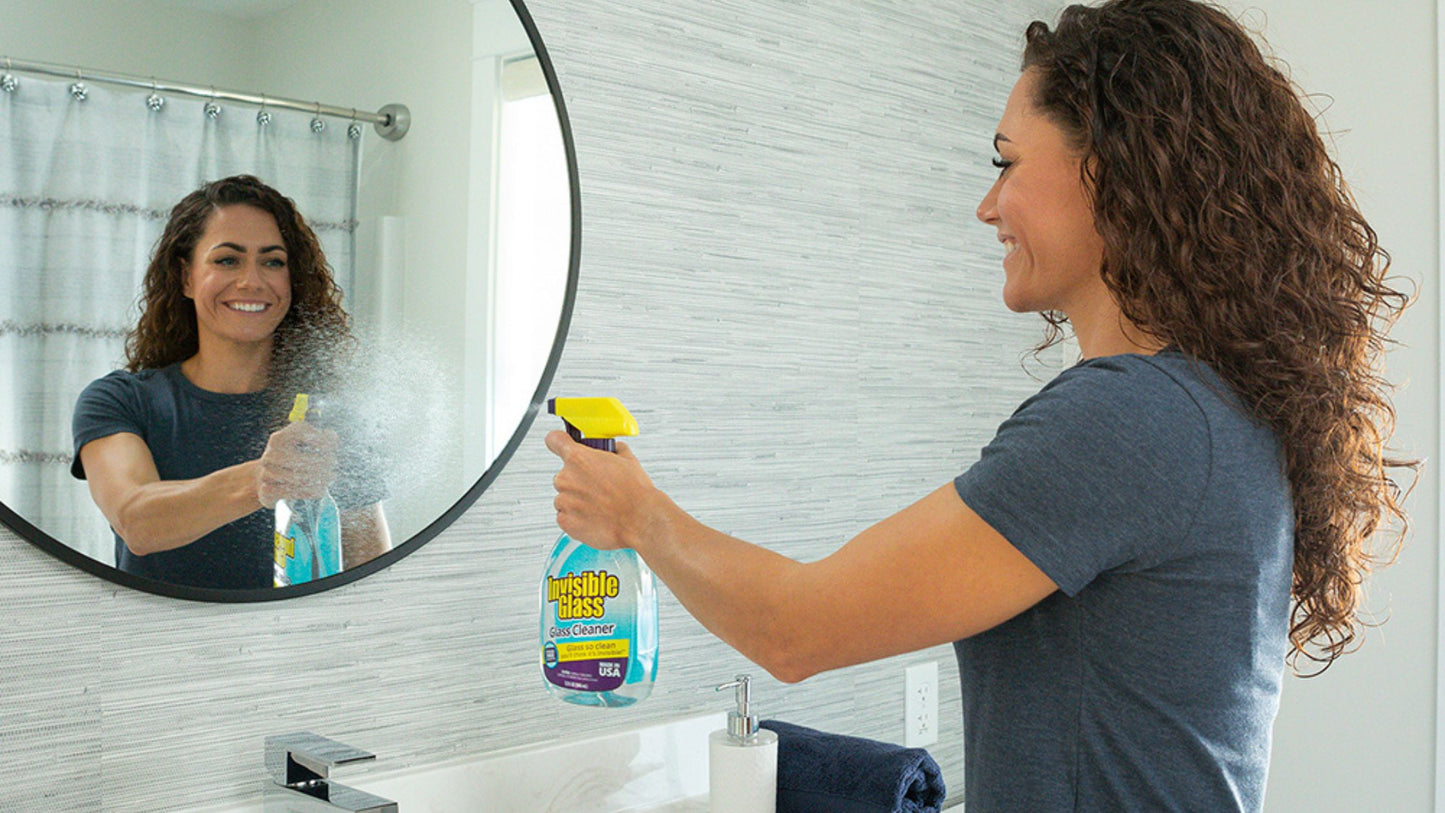 Glass is a versatile and beautiful material used in various aspects of our lives, from windows and mirrors to glassware and shower enclosures. Keeping glass surfaces clean enhances their aesthetic appeal and ensures their longevity. However, many are unsure how often to clean glass and the best methods. In this blog, we'll explore the importance of regular glass cleaning, using a strong, scent-and-dye-free glass cleaner, recommended tools, and valuable cleaning tips to maintain pristine glass surfaces.
Have you ever marveled at that sleek, strong glass in your car or home and wondered how to keep it crystal clear? You are not looking at just any glass; the tempered glass you see in your home or auto is a fusion of strength and beauty. But, like all prized possessions, it needs love and care. Dive into this guide to unravel the secrets of keeping your tempered glass spotless using Invisible Glass and the trusty waffle weave microfiber towel.
Glass cleaner is undoubtedly a household essential, the go-to solution for achieving sparkling clean windows and pristine glass surfaces. Its versatility and effectiveness are undeniable, but it's important to recognize that only 
some
 items benefit from applying glass cleaner. Glass cleaner could cause more harm than good when used on some things.